Bersih has launched a virtual anti-hopping bill campaign, urging members of the public to contact their MPs on the matter.
This comes ahead of the bill's tabling in Parliament on April 11, 2022.
The campaign, called the #TagYourMP campaign, seeks to raise public awareness and gather political support for the anti-hopping amendments bill.
At a press conference today Bersih treasurer and acting executive director Ngeow Chow Ying said that the bill was necessary to regain the trust and interest of the rakyat to vote in the 15th general election.
"We need to have a law to stop the sort of party-hopping by elected representatives that had destabilised our government and country.
"Without the anti-hopping amendments, the rakyat will remain disenchanted with our politics and democracy, and many would not bother to vote in the next general election," said Ngeow at the Bersih headquarters.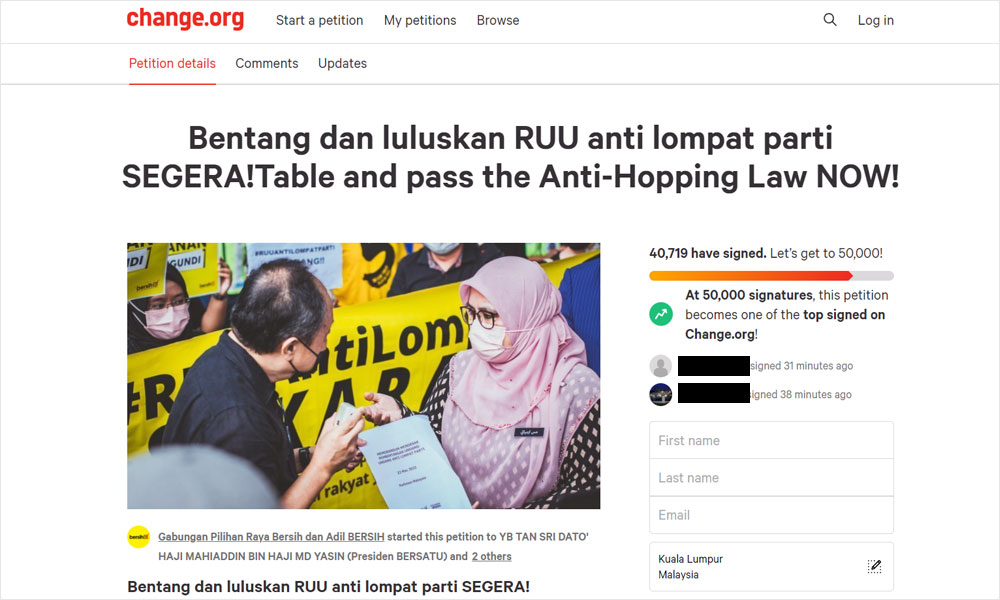 How to participate
The success of the #TagYourMP campaign will be reliant on the online support of the rakyat. Those wishing to participate can practice one of the following actions:
• Tweet and tag their MPs' social media using the hashtags #TagYourMP and #AntiHoppingNOW urging them to support the bill;
• Send them an email on the bill
• Share the idea to join the movement to their families and friends
• Sign the online petition here
Bersih is set to organise talks and events to discuss the importance of this law and its relevance to the public.
Ngeow noted that with the main role of MPs is to represent the views of their constituents. So it is vital for the rakyat to voice their views on the matter to their elected representatives.
"It is important for the rakyat to get involved in this call for the law to be passed," she said.
Trend of disenfranchisement
The Bersih treasurer also remarked that they have observed a growing trend of disenfranchisement in politics over the past two elections.
"The people they vote in let them down and betray them and that is an important factor (for us) to have this law so (that) they (voters) come into the election, knowing that their vote is respected," she said.
She added that Bersih had been in talks with some political parties, who had come to a consensus that voter turnout needed to increase in GE15.
A low voter turnout was prevalent in the last few state elections held in parts of the country such as Malacca and Johor – with voter disenfranchisement viewed as a major factor in this trend.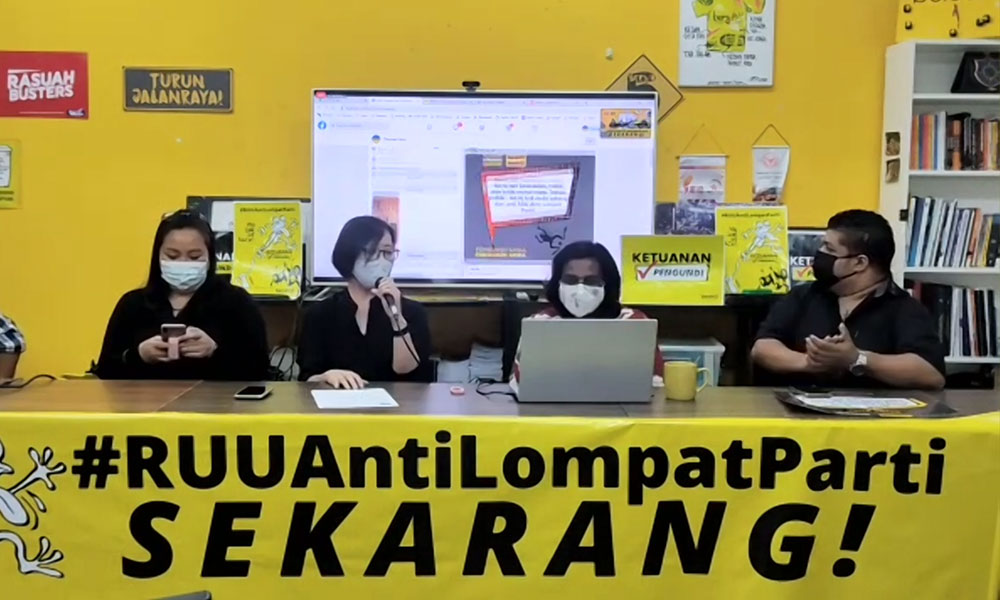 The press conference today also saw chairperson Thomas Fann being among the first to take part in the #TagYourMP campaign, where he tagged Pulai MP Salahuddin Ayub in a post with the hashtags #TagYourMP and #AntiHoppingNOW.
The online campaign is set to run from today (April 1) until the passing of the amendment in Parliament.
*First published by Malaysiakini on 1 April 2022: https://www.malaysiakini.com/news/616597